Emergency Services
We guarantee a 30 minutes response time from the moment that your call comes through to one of our customer service representatives.

Services
Locksmith Central is dedicated to providing professional service for automotive, residential, and commercial needs. Give us a call today to have the best locksmiths in town serve you.

Products
Locksmith Central specializes in high security products that protect your business and property. If you have any questions regarding our products, or if there is something you do not see listed, please feel free to contact us today!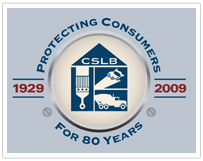 Locksmith Central, Security Experts of Sacramento

Locked out? Call the #1 security company in the Sacramento Area. Located in Folsom CA, Locksmith Central has the resources to handle all your security needs.

Locksmith Central is open 24/7 to handle all your emergencies. We service automotive, home, and commercial lockouts. Locksmith Central has the capabilities and resources to take care of all your security needs, from lockouts to high security system installations.

We are prompt, courteous, and professional. Have our number ready to call us first when youíre locked out. We guarantee a 30 minute response time from the moment you call until arrival. As soon as you call one of our customer service agents will quickly dispatch a professional locksmith technician to your location. When time is of the essence, we wonít keep you waiting.

Whether youíre locked out of your car, home, or office, or need a rekey, we are your #1 most trusted choice in the Sacramento area. If youíre tired of carrying around multiple keys for your residence or commercial building, we manufacture master keys for your convenience. No more frustrating fumbling and searching for the correct key.

We can even install high security systems. If you are currently having security issues, Locksmith Central can adjust your existing locks or security systems to maximize your current resources and protect your precious assets. We offer these advanced security options to bring our customers the peace of mind they deserve.

At Locksmith Central you can be sure to deal with only the most qualified and experienced security experts. We only hire professionals who have the expertise to get you back in as soon as possible. Our technicians are trained with the newest top of the line security tools and technology. You can trust us to only dispatch true professionals in the security industry.

So, donít stand outside waiting all night. We understand the urgency of getting you back into your car, residence, or office quickly and efficiently. When youíre locked out, call Locksmith Central, your first choice for 24 hour locksmiths in the Sacramento area.